Last Updated on January 28, 2022 by Carol Gillette
Alternative to Meds Editorial Team
Medically Reviewed by Dr Samuel Lee MD
Many people struggle with mental health conditions, and due to individual variances in biochemistry, there is no single solution or effective treatment to any given person's mental health diagnosis. Two people diagnosed with the same disorder or condition may respond very differently to the same treatment. One of the most commonly prescribed treatments for depression, anxiety disorders, and other mental health conditions is the Selective Serotonin Reuptake Inhibitor (SSRI).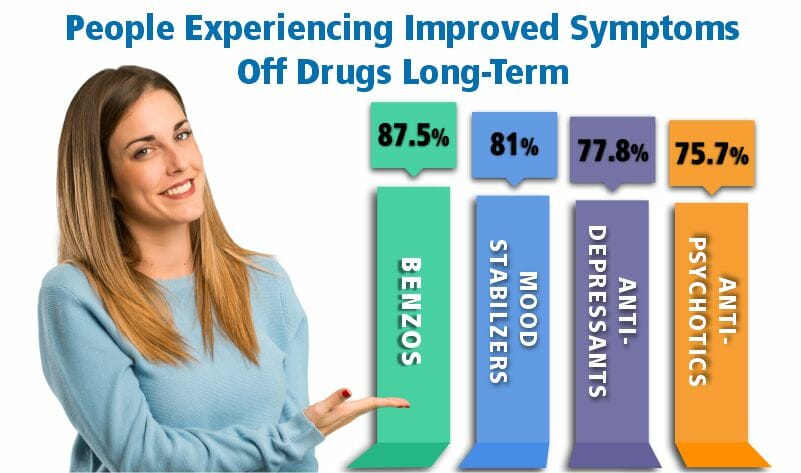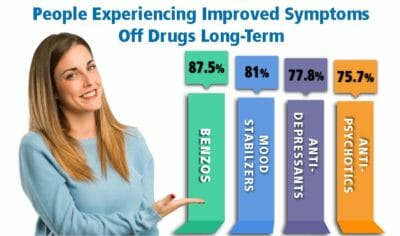 Alternative to Meds has been primarily invested in antidepressant alternatives for over 15 years. Using Holistic and Environmental Medicine, as our published evidence demonstrates, over 77% of people discontinuing antidepressant medication have a successful outcome. According to our study, by replacing these medications with a holistic lifestyle as well as other non-drug-based strategies, clients can feel better and do better long-term than when on medication.
Watch the powerful story of Susan, who was truly incapacitated by both antidepressants and benzodiazepines.
You will certainly understand that we are treating people who were wrecked by these drugs, considered hopeless by professionals, their family, and even themselves yet made a full and miraculous recovery using ATMC methods.