Last Updated on February 9, 2021 by Carol Gillette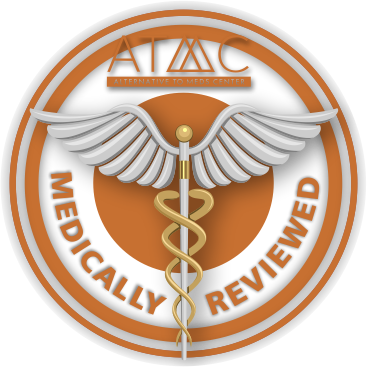 Alternative to Meds Editorial Team
Written by Diane Ridaeus Published Sep 19, 2018
Medically Reviewed by Dr Samuel Lee MD

Pain medication withdrawal symptoms act as a dominant driver, continuing the entrapment of addiction or dependence on these drugs.
Many have described the severity of discomfort during cessation as excruciating, sometimes past the threshold of what a person can tolerate. This degree of discomfort explains much about the frequency of relapse on pain pills and other opioid drugs.
Pain Medication Withdrawal Symptoms*
Muscle cramping, abdominal cramping, leg cramps
Flu-like symptoms
Nausea
Sweating
Anxiety
Fatigue
Depression**
Chills
Goosebumps
Restless legs
Joint pain
Back pain
Diarrhea
Constipation
*The Mayo Clinic issued a warning in a recent report7 about severe withdrawals from opioids if done too abruptly, more so when the drug has been taken for more than a few weeks.
**Without adequate preparation or support, coming off pain pills can be too excruciating to bear, and can even cause suicidality6 if done too abruptly according to Dr. Stefan Kertesz, a specialist in addiction medicine from Birmingham Alabama.

Managing Pain — Healing from Pain
Healing from pain might entail multiple layers of various therapeutic approaches and well-planned strategies that address a person's unique type(s) and intensities of pain. Pain can be physical, emotional, spiritual. Where a person's injury or maybe a surgery has caused pain, medication would be prescribed to ease the temporary discomfort and would have brought welcomed and necessary relief. The pain might have subsided after days or weeks as the injury healed, and the medication could be stopped without great discomfort.
However, perhaps the pain became chronic or worsened with some debilitating condition or deterioration. In opioids, as in all drugs, there is a point where the drugs stop working so well, or at all unless the dosage is increased. There can be health consequences if the dosage is increased too much. There are reasons for these phenomena. Understanding these mechanics more completely, and preparing for their outcome on health, can help to prevent further problems such as over-medication, accidental overdose, relapse, and continued suffering despite being medicated.
Some chronic pain patients may not be able to completely come off pain medication entirely. It would be arguably called cruel to cause another human being to suffer through their pain with no assistance or mitigation whatsoever. But for the vast majority of persons taking pain medication, there may be ways to not only reduce the medication safely and somewhat comfortably but to also reduce the severity of pain and discomfort so that medications are no longer needed in great volume or perhaps become not at all necessary.
Pain Pills and Addiction
Pain pills procured on the street are addictive, and their mechanics operate in similar ways to what a doctor prescribes. Pain medications eventually become unable to stop the pain. As a result, the person will begin to need a higher or more frequent dose to attain the same effect, which becomes harder and harder to achieve. Where opioids have become habitually used for their euphoric effects, these also eventually become unable to provide a euphoric effect. The person will begin to suffer withdrawals daily, which are painful, and will need to continue taking the drug just to avoid the pains of withdrawal. This is sometimes called "dope sickness." If the person stops using the drug, the sheer intensity of withdrawals will continue to aggressively drive the addiction. A person who has fallen into the addiction trap very often requires help and assistance to overcome these mechanics.3,4,5
Any of the aforementioned intense reactions to coming off pain pills would be hard to bear, but the multiplicity of symptoms make the condition nearly impossible to withstand. You don't have to suffer, and you don't have to resort to relapse or substitute drugs to alleviate these problems. We can help.