Despite the known dangers of antidepressants, they are generally still prescribed without any investigation into other life factors, lab testing, or even a conversation with the patient about potential Wellbutrin withdrawal symptoms. The shortcomings of this approach we feel should be self-evident.
Depression, smoking addiction, fatigue, and other symptoms that Wellbutrin is often prescribed can be the result of hormonal imbalances, sub-adequate vitamin D levels, dietary failings and food allergies, adrenal fatigue, neurotoxic accumulation, and many other reasons.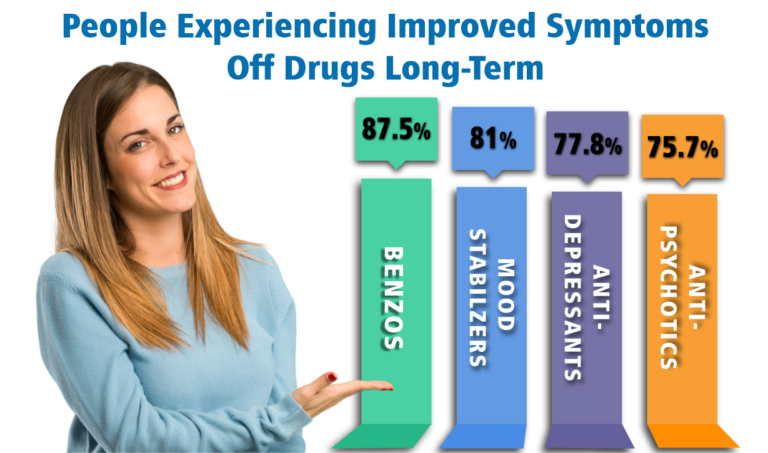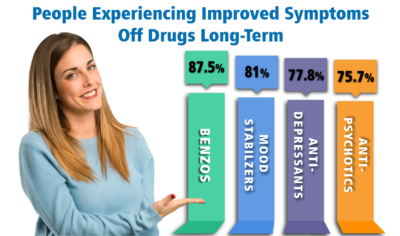 Are you really your diagnosis?
Alternative to Meds has been mitigating Wellbutrin withdrawal for 15 years. Our founding members and many of the staff are survivors of medication debacles. We have outcome studies and published evidence validating our success. We have seen the worst of the worst, and we want you to know that you are not alone.
This video details the story of a woman who has lost the ability to function entirely. She explans how she got her life back for not only antidpressants, but benzodiazepeines as well. Many people say "no one can be as bad as me." We are not the typical spin dry rehab. You will easily see that ATMC takes on the worst of the worst, and is truly creating miracles.