The benzodiazepine Librium is extremely habit-forming. It is amazing to us that the medical profession still continues to largely ignore natural Librium alternatives.
Our program of alternatives treatments coupled with our benzo knowledge and experience means that those who are seeking natural alternatives can find effective, compassionate help here.

Are you feeling alone in this struggle? So did we.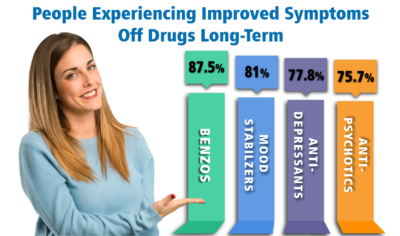 Alternative to Meds has been the expert on Librium withdrawal for over 15 years. We have published evidence regarding our success. Some people can indeed slide off of benzodiazepines easier than others. Some are neurotoxic, forcing them into fight or flight (sympathetic overdrive), and need to clean up that toxic burden before they can regulate. Each person is different and needs to be treated as such.