Last Updated on March 2, 2021 by Carol Gillette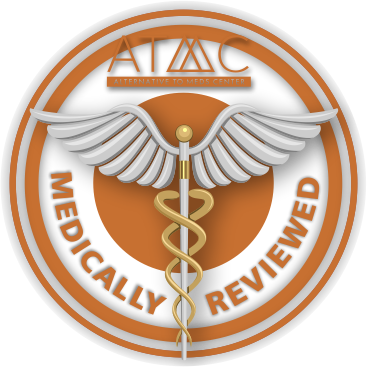 Alternative to Meds Editorial Team
Written by Diane Ridaeus Published Sep 19, 2018
Medically Reviewed by Dr Samuel Lee MD

One does need a plan for how to discontinue Klonopin successfully. Finding help that is compassionate, methodical, and familiar with this drug can make all the difference. Benzodiazepines can cause strange side effects, such as sleep-driving, sleep-shopping, and other activities the person will have no recollection of after the fact. These are some good reasons to have guidance and monitoring in place while managing Klonopin discontinuation.1
How Long Does it Take to Discontinue Klonopin?
The answer is different for every person. Many factors would be taken into account, as well as applying a fluid but an attentive approach to changes that occur. You don't want the process to exceed a person's tolerance level for discomforts that may come about, especially noticeable if the process is moving along too quickly.
Timeline for Symptoms of Benzodiazepine Discontinuation
Days 1-4: immediate symptoms will feel like a return of original symptoms*
Days 5-28: intensified symptoms, widely considered the most intense period
Several months to years: symptoms may linger on without proper help.
*According to the DEA (Drug Enforcement Agency) benzo drugs are classified as low risk for abuse and dependence. The above timeline suggests quite a different reality.
A Better Approach to Coming Off Benzodiazepines
At Alternative to Meds Center, we do not practice sudden or abrupt withdrawal of medication, except where indicated as needed to prevent life-threatening drug reactions, such as serotonin syndrome. All other cases will need a gradual, extremely gentle discontinuation to avoid harsh side effects. Without this slow approach, and without neurotransmitter repair and the other steps in our program, the timeline of sudden withdrawal effects (not recommended) is ruinous.
To summarize, a person has to be allowed enough time to adjust to the dosage reduction comfortably. The length of time a person has been taking Klonopin would need to be factored in, as well as dosage, age, physical health, emotional stamina, etc. Generally, the slow approach ends up being the "fast" approach by avoiding the pitfalls from a too-aggressive approach that will usually end in a relapse. All drugs have some of this liability, but benzodiazepines are notoriously punishing where discontinuation is attempted too quickly.2
Preparing Before Stopping Klonopin
Klonopin discontinuation at Alternative to Meds Center is made comfortable through the strategic use of pre-tapering steps. Pre-tapering prepares the person for Klonopin tapering, and gets them to a place where they are feeling relief, more stable, sleeping a bit better, and capable of enduring the coming gradual discontinuation of their medication. A forceful or too eager approach is not recommended.3
Then, tapering is managed in conjunction with multiple medical and holistic therapies. Before, during, and after tapering, there are several treatments, techniques, and therapies provided to eliminate and soften reactions that may arise.
We can also gauge when to begin to address the underlying causes of anxiety or other symptoms that Klonopin was originally prescribed for.