It is important to seek natural Ambien alternatives in the context of medical oversight and care. Tranquilizers, like Ambien, can be more than just "an addiction."
Ambien alternatives treatment needs to be structured strategically and compassionately — something we know how to do.

Are you feeling alone in this struggle? So did we.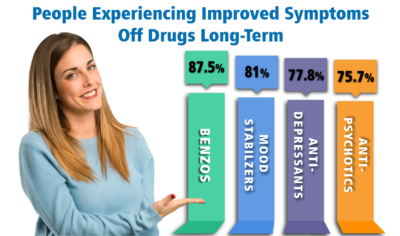 Alternative to Meds Center has been navigating Ambien alternatives for over 15 years. You can study our published evidence regarding our success. Toxins affect the functionality of neurochemistry in a negative way. So we can use holistic and functional medicine to repair and clean up an accumulated toxic burden and this allows the neurochemistry the ability to regulate. The success of this approach is far more sustainable over the long term without the complicating side-effects of adding drugs to the problem.